One brochure for
digital&print
The product range of three gardeners under one brand – quite a challenge to inform buyers about this clearly and concisely. Using Floraphoto, the product photos were professionally edited in a uniform look. Then the products were assigned according to season and brand and presented in the catalogue.
Branding and design were realised within the framework of a corporate identity created by an external party.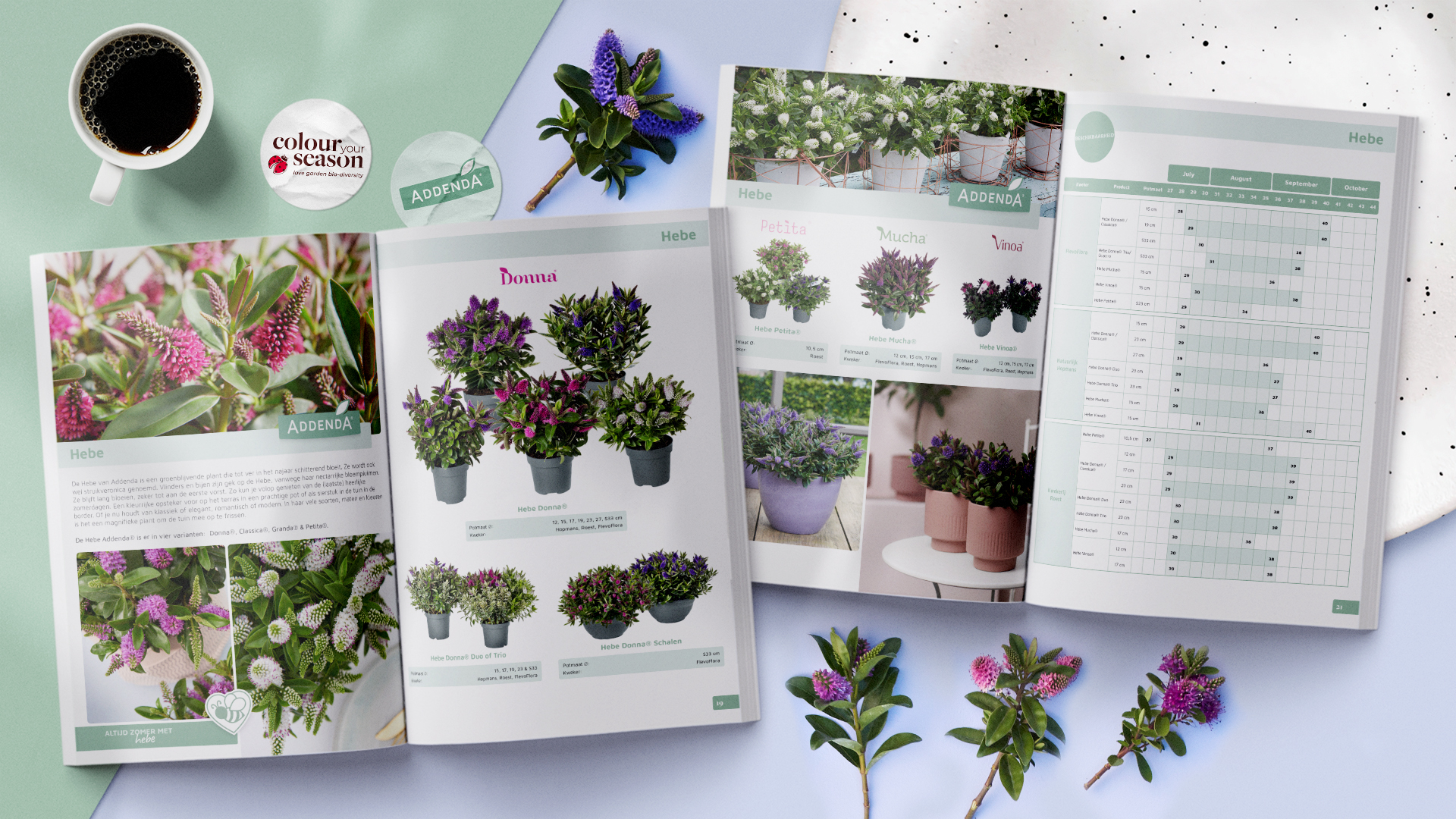 Different brands
in one catalogue
Colour Your Season growers' range also includes products, offered under a different brand, namely Hebe from Addenda & Heuchera from Indian Summer. For each brand, the right brand look has been taken into account: such as distinctive fonts, colours & style elements per house style.