All in one...
ONE-PAGER WEBSITE FOR BUNNIK BROMELIA
For the new Bunnik Bromelia website, one wish was leading: all information on one page, but subdivided into different themes.
Bunnik Bromelia website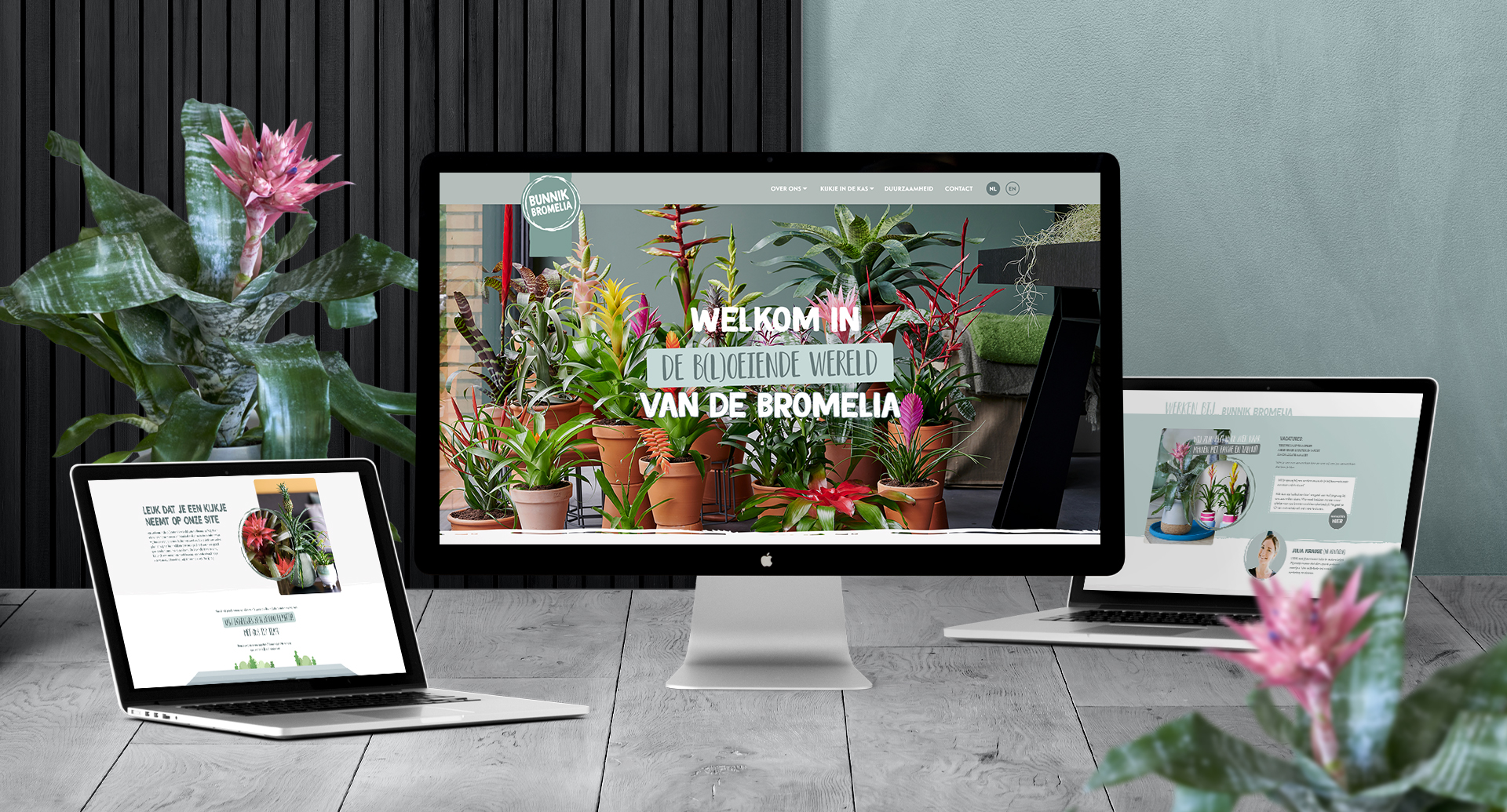 Graphic design
& Development
A website project can be realised quite quickly. For "simple" websites, often no more than 4 steps are required.
Step 1 for creating a new site is determining the customer's wishes: Which themes are important?  To whom is the website intended?  And which information has to be replaced by the customer in the future?
In Step 2, the graphic design colleagues make a first sketch for the new site and present the design to the customer.
Step 3 is the implementation of the client's feedback on the design and in the final step – step 4 – we start the actual development of the site.