Green interior
Next Level
Project tooling for interior design with plants
Planterest is an inspiration platform for interior design with plants.
Are you working on an interior project involving XXL houseplants?
Within the Planterest platform, you can find inspiration, define assortment and instantly visualise how a selection of plants and pots will look in a room.
Go to the website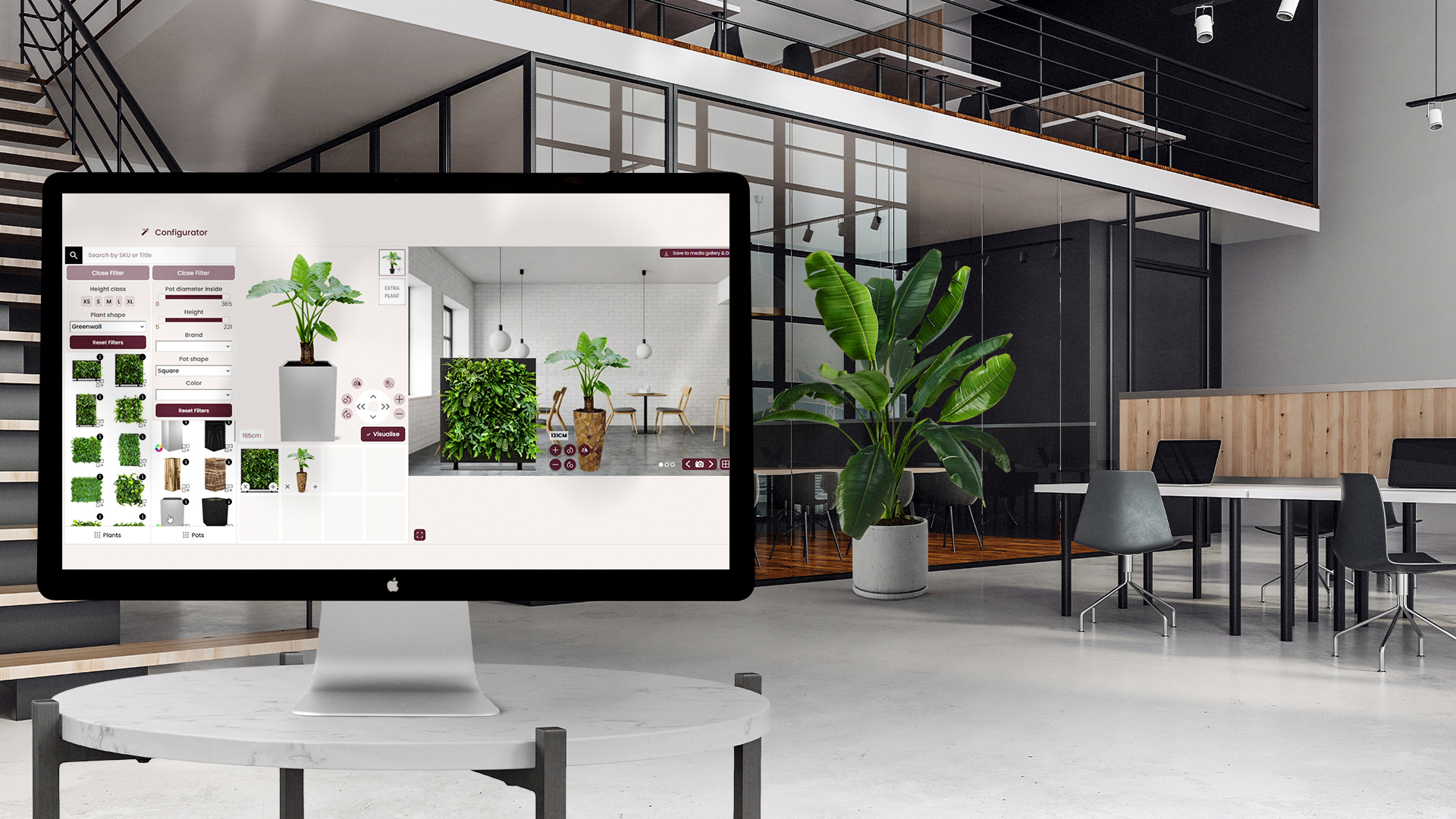 Long-term
cooperation
The core concept of Planterest immediately matched Floral Innovations' vision:
"Making expertise in GREEN available within innovative technology, in order to put amazing projects into practice." With Floraconcepts as the basic visualisation technique, the possibilities for this idea seemed endless. Today, the collaboration with Planterest has led to an exuberant B2B platform under the same name. Within Planterest, business customers can realise a green project in four steps:
1.Step: Inspire
Planterest shows a large collection of mood & product images with plants, decorative pots, vibrant green walls and even realistic artificial plants. Get inspired!
2.Step: Create
Create a mood board and visualise concrete design ideas immediately in the room. Bring your vision to life!
3.Step: Realise 
Combine the desired plant assortment with decorative pots in all colours & shapes.
4. Step: Download
Download your projects and use the material as a guide for the execution of a green project!